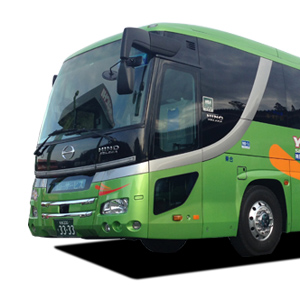 Bus Stops
[701/702 RELAX(4seat row)]
USJ - Umeda - Kyoto - Minami Kusatsu ⇔ Shinjuku - Tokyo Station - Kaihin Makuhari
[703/704 RELAX(4seat row)]
Kobe - Umeda ⇔ Shinjuku - Tokyo Station - Kaihin Makuhari
[731/732 VALUE(4seat row)]
Umeda - Kyoto - Minami Kusatsu ⇔ Yokohama - Shinjuku - Tokyo Station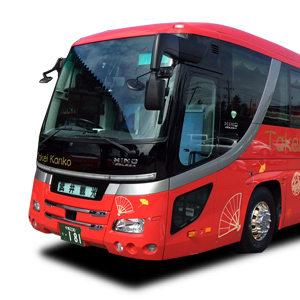 Bus Stops
[101/102 VALUE(4seat row)]
Nagoya - Kanayama ⇔ Shinjuku - Tokyo Station - Kaihin Makuhari
[103/104 VALUE(4seat row)]
Nagoya - Kanayama ⇔ Yokohama - Shinjuku - Tokyo Station
Bus Stops
[301/302 VALUE(4seat row)]
Niigata University - Niigata Station - Toppara Bus Stop - Sanjo Tsubame Bus Stop - Nagaoka Station ⇔ Shinjuku - Tokyo Station
[311/312 VALUE(4seat row)]
Niigata University -Niigata Station - Sanjo Tsubame Bus Stop ⇔ Tokyo Station - Kaihin Makuhari
Information about Amy-Go
It is necessary to make reservations for all the buses and the seats.
If you have a question regarding making a seat reservation, please view the FAQs pages.
Contact Us
For any inquiries, please proceed from the form here.
After we confirm the detail, you will receive a reply from our staff.
---